For the second straight game, the Boston Celtics blew a double-digit second-half lead, as the Miami Heat took a commanding 2-0 lead in the ECF. The C's piled-up frustration culminated in the locker-room tantrum, with Marcus Smart being the loudest among the voices.
Things got heated, and fairly so. For the second time in the series, the Celtics blew a double-digit lead (14 points in Game 1, and 15 in Game 2), once again failing to close what was a very winnable contest.
"I mean, we're 0-2. I mean, we're frustrated, but this is team sports. We're not supposed to be happy we're down 0-2, but nothing out of the ordinary, just talking about the game. It's cool. Got to get ready for the next one."

Jason Tatum, ESPN
The game pattern was the same as in the series opener; Boston was the team in front for most of the 48 minutes, and it took one big Miami run to come out on top. And despite going on a 15-2 run in the fourth, and taking a five point lead with 4:25 left on the clock, the Celtics failed to survive their disastrous third quarter when they were outscored 37-17. Miami closed the game with a 17-7 run, beating Boston 106-101.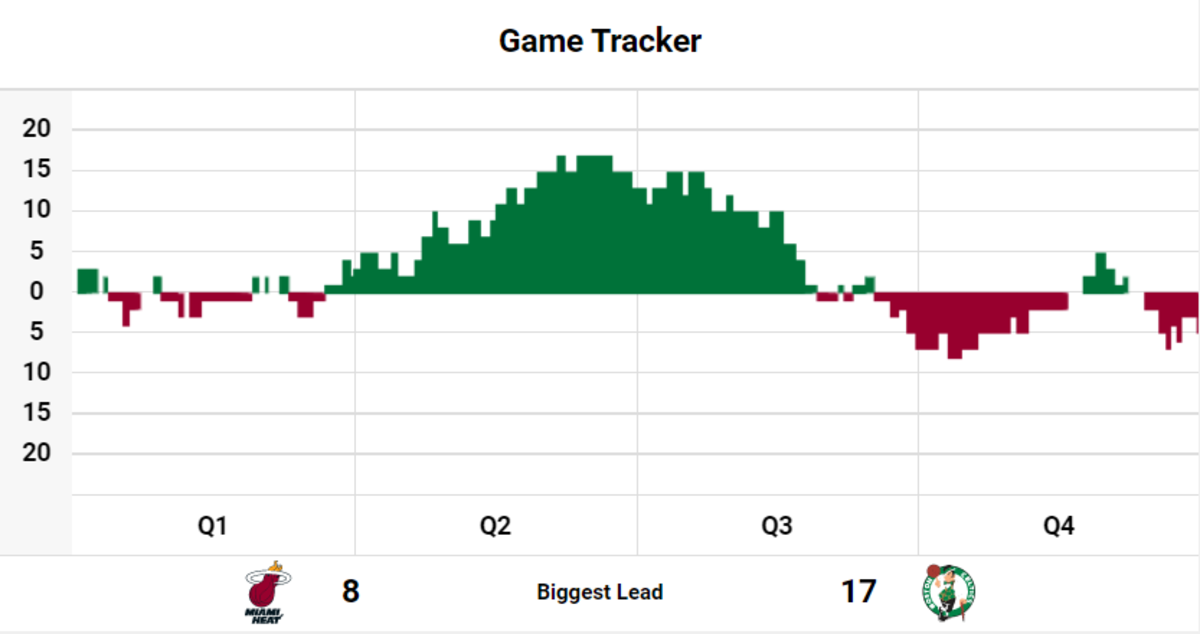 The Heat are now 10-1 in the playoffs, as Erik Spoelstra's well-oiled machine continues its quest for the NBA Finals. What was a reach at the start of the postseason is within reach after their Game 2 victory over Boston, as their incredible play continues to take the NBA world by surprise.
It was their composure, grit, and incredible team basketball that lifted Miami over the Celtics, with Jimmy Butler once again sealing the deal, hitting two free throws to make it a two-possession game with 7 seconds left on the clock.
Butler finished the contest with 14 points, with his incredible efforts on both ends of the floor being crucial in icing the game for the Heat. Goran Dragić was once again the team's leading scorer with 29, followed by Bam Adebayo's 21 points, 15 of which came in the third. Duncan Robinson had 18 on six three-pointers, Crowder added 12, and Tyler Herro dropped 11 off the bench.
Kemba Walker led the Celtics in scoring with 23, as both Tatum and Brown added 21 of their own. Marcus Smart had 14 off the bench, but the Celtics once again came up short. Not being able to stay locked in for the entirety of the game sets Boston on their heels.
"It's always one quarter or one sequence of events where we have lapses, and against this team, we can't have those. If we take that away, we'll win."

Jaylen Brown, ESPN
Saturday is your chance, and at this point, it's a must-win for the Celtics.