Sports Illustrated's swimsuit edition and the WNBA unite for a groundbreaking collaboration
The WNBA has always been at the forefront of advocating different social causes, and they continued that with their work on the Swimsuit Edition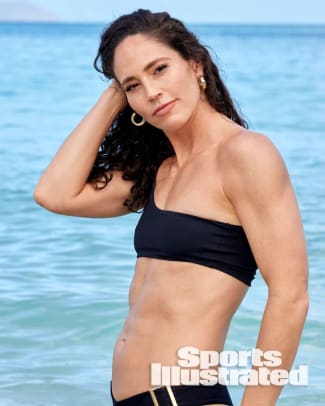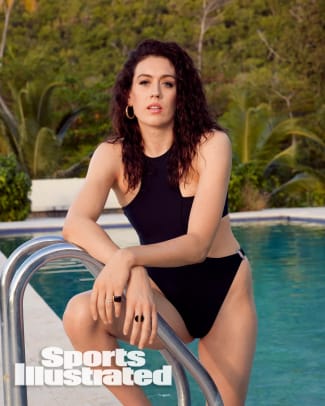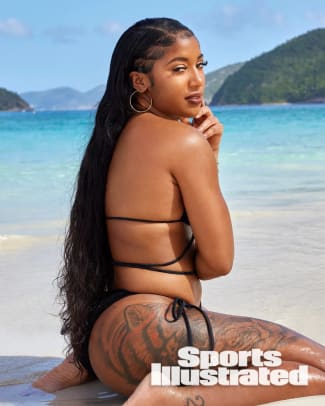 Sports Illustrated's Swimsuit Edition has always been one of a kind, a magazine that constantly revolutionizes fashion and modeling trends for women worldwide. The WNBA, currently celebrating its 25th anniversary, has changed what it means to be a female athlete and continues to be a prominent social advocate for many of the important causes that have taken center stage today.
It only seemed like a matter of time before the two prominent organizations crossed paths, which has finally happened in the 2022 edition of the Sports Illustrated Swimsuit magazine. With five players from the WNBA (Sue Bird, Te'a Cooper, Breanna Stewart, Nneka Ogwumike, and DiDi Richards) being featured in the most recent edition, the history-making moment figures to have a significant effect on all parties involved. It should pave the way for more changes in the future.
Sports Illustrated's Swimsuit Edition continues to push diversity to the forefront of their work
The Swimsuit Edition from Sports Illustrated has managed to have an unparalleled impact during its nearly 60-year history. Landing the cover photo of a prestigious magazine is considered to be one of the most significant accomplishments in the world of modeling. For a long time, the magazine featured only models, and Cooper provides an interesting opinion on what the magazine meant to her as a kid and what it means now that she is featured in it:
"It says 'sports' but they always looked like models, so I would have never thought one day I would be one. It was very empowering to be a part of this because of the people I did it with. Everybody's story was different and just spending time with them, us all being in the WNBA as professionals, was overwhelming." Te'a Cooper, Swimsuit SI
For a long time, the magazine didn't necessarily represent women in the way we see it done today. But with each passing edition, the Swimsuit Edition has expanded to be more inclusive to represent all types of women, including athletes. In 2021, the magazine took things to the next level by having Naomi Osaka be the first black athlete featured in the magazine and on the cover of the issue.
SI Swimsuit has followed that up in a big way this year with their inclusion of WNBA athletes. Each of the five athletes featured has their own unique story, their own background, and their own causes they are looking to champion.
And that's the beauty of it all; some people may have felt ostracized by seeing just models in the magazine. Sports Illustrated understood this, and they continue to be a pioneer in pushing diversity and positive body image in their Swimsuit Edition.
The WNBA has emerged as one of the leading social activists in the world
The WNBA and their players want to make one thing clear; they aren't just about basketball. The league's phrase for the 2022 season is "more than," which highlights that they are more than players or athletes for their respective teams. And their inclusion in the most recent Swimsuit Edition helps show that those words have meaning to them.
There have been several different causes the WNBA has advocated for, including but not limited to racial justice, human rights, and mental health. As Stewart put it, "The WNBA has always been at the forefront of social issues, and we continue to be leaders in this space because we always have fought for more - and we don't plan on stopping anytime soon."
Not only do these athletes join the fight to help many women in their struggles with body positivity and image, but they also represent the different causes that are unique to them. For example, Cooper, Ogwumike, and Richards are still among the first black female athletes to be featured in the magazine. Both Bird and Stewart represent the LGBTQIA2+ community, and Stewart even touched upon what it means to be a mother and a positive role model for her daughter as she progresses through her career. Bird summed things up pretty well when discussing the magazine:
"This is who we are; this is the makeup of our league. We represent a variety of things: of course women, women of color, members of the LGBTQIA2+ community and much more. The [Swimsuit] issue for so many years has been iconic and has represented a lot for women. Now you are seeing an evolution in what that can mean and what that can look like, and I think the WNBA players being a part of that is what makes it special. There is no better group of women to showcase that evolution."
Again, their inclusion in the magazine helps break down barriers that seemed to be indestructible at one point in time. But that's what the WNBA has always been about. And their collaboration appears to be the beginning of what could prove to be a fruitful partnership with Sports Illustrated's Swimsuit Edition.